This package from Wet Sounds features 2 Rev 8 tower speakers with swivel clamps. The speakers come in either black or white and the kit comes with a SYN-DX2.3 HP 2 channel amp. The kit comes with a 4AWG wiring kit and a 2 channel wiring kit (6 meters). Finally, you can choose to add covers to the kit.
Wet Sounds REV 8 Swivel Clamp White Pair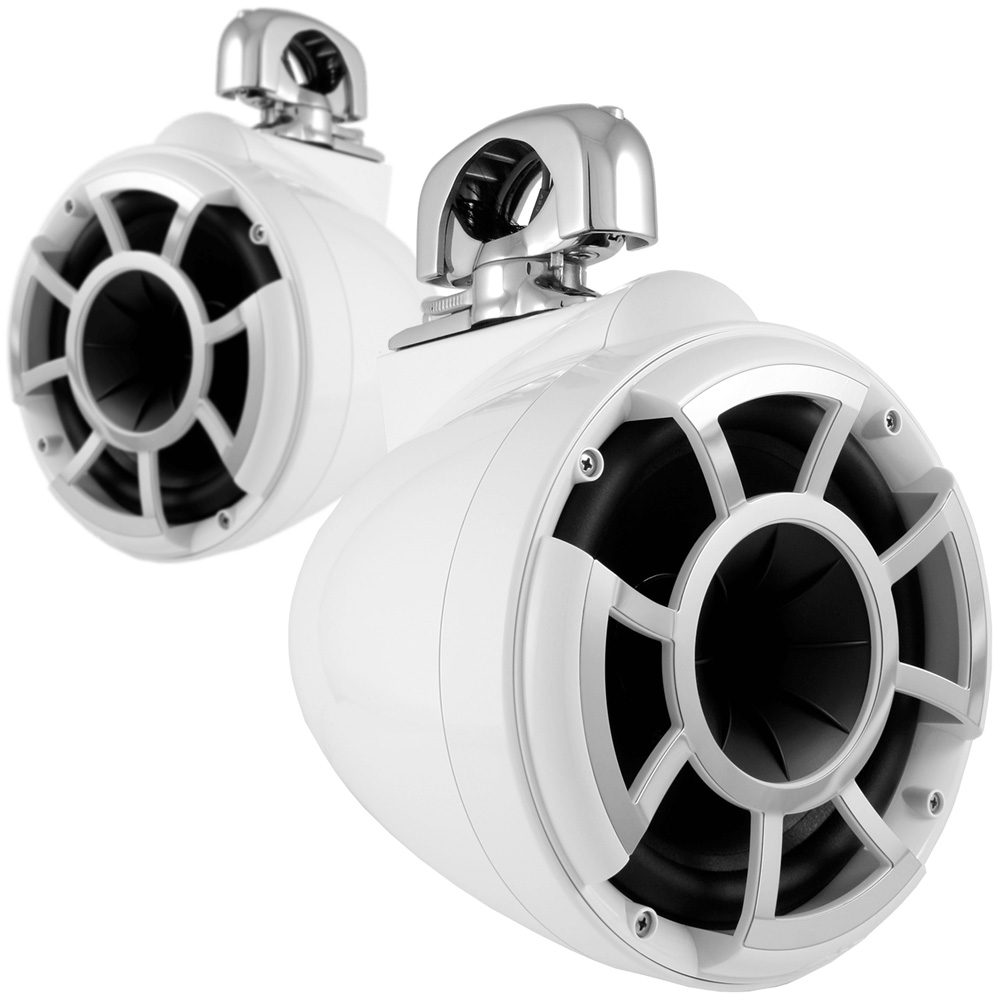 RMS Power Handling
200 Watts
Peak Power Handling
400 Watts
Clamp Tube Diameter
1.875" - 3" (47.62 - 76.2mm)
Frequency Response
20Hz - 20kHz
Sensitivity
92 db @ 1w/1m
Hang Height
9.5625 (242.88mm)
Hang Weight
12.8 lbs (5.80 kg) ea.
Wet Sounds SYN-DX 2.3 HP Syndicate DX Series 1200 Watt 2 Ch. Amp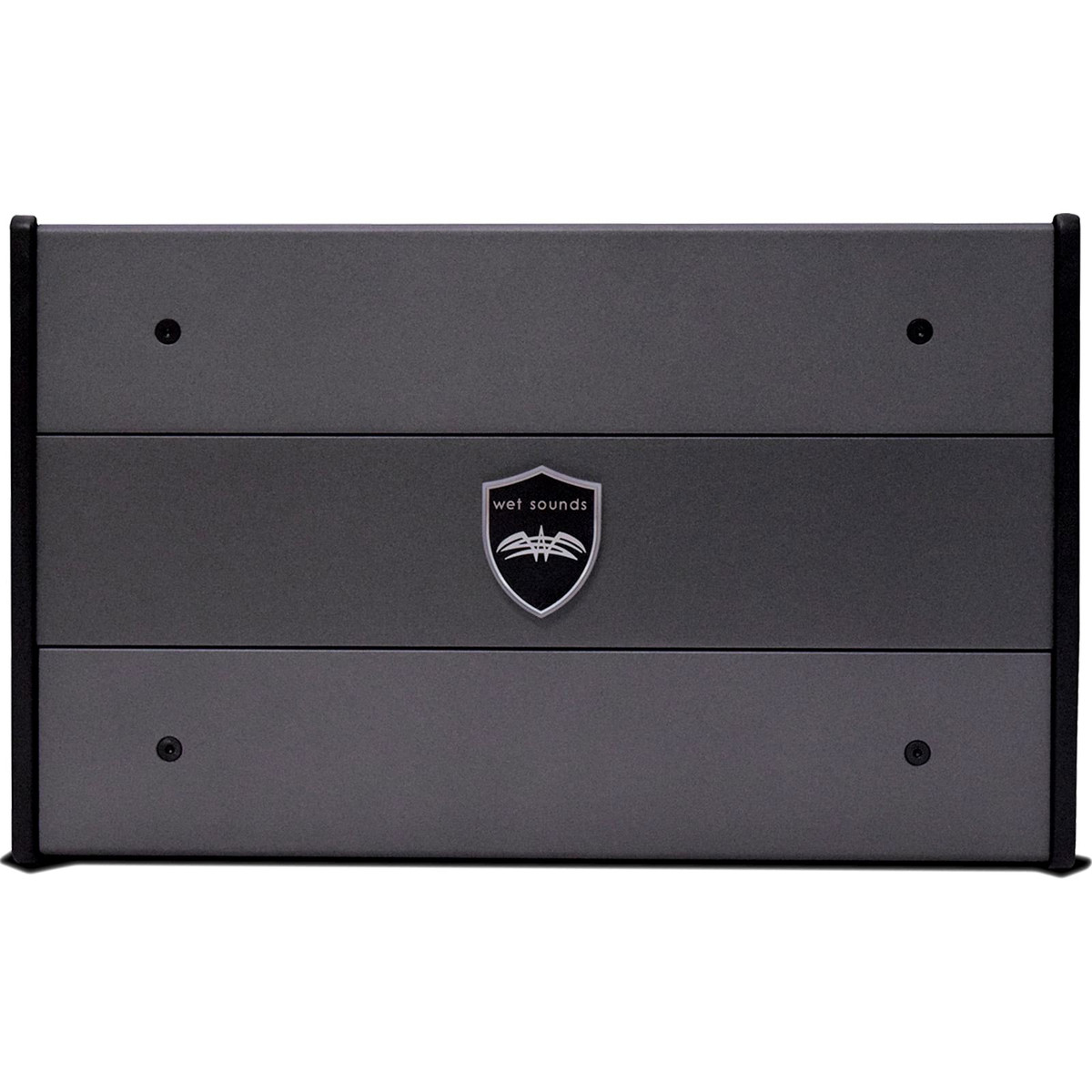 Rated Power @ 4 Ohm
300W x 2
Rated Power @ 2 Ohm
600W x 2
Rated Power @ 4 Ohm Bridged
1200W x 1
Frequency Response
20 Hz - 20 kHz
Input Sensitivity
Low Level .2V - 6.0V
Filters
High and Low Pass
Recommended Power Wire
4 AWG
Stinger Marine 4ga Amp Power Kit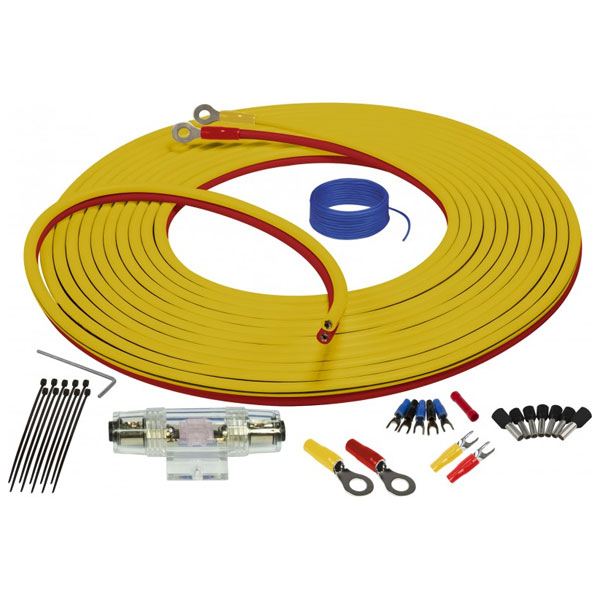 Power/Ground Wire Length
22.96 ft (7m)
Remote Wire AWG/Legnt
22.96 ft(7m)/18ga
Fuse Holder
Water Resistant MIDI/AFS
Included Fuse Rating
80A MIDI/AFS
Ring Terminals Included
2 4ga Power (Red & Yellow)
Power/Ground Wire Ferrules
2 Pcs (4 ga)
Speaker Wire Ferrules
4pcs (16ga)
Remote Wire Ferrules
1pc (18ga)
Spade Terminals
5 pcs 16-22ga
Fork Terminals
2 pcs (8 ga)
Butt Connectors
1 pcs (22-18ga)
Cable Ties
20 pcs, 7" Long
Stinger Marine 2 Channel RCA 6M 19.7 ft.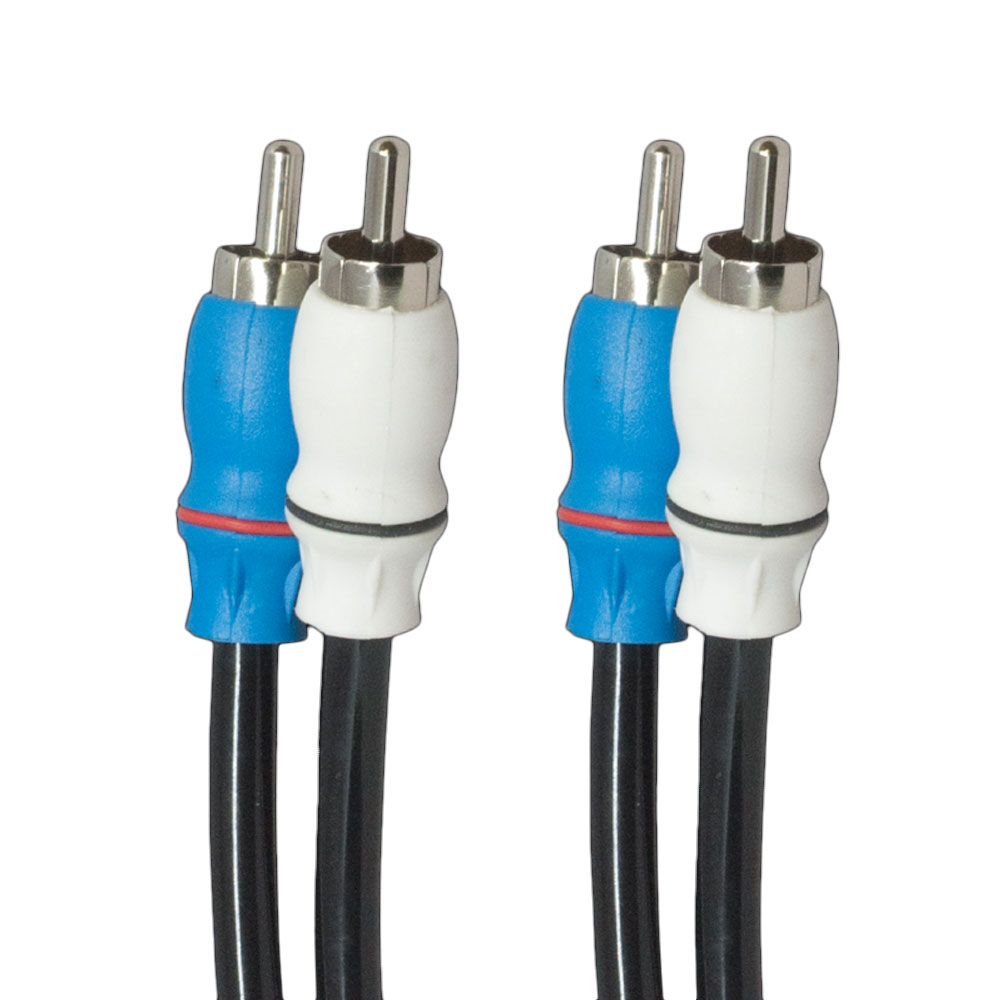 Why Should You Buy from MarineStereo.com?
Free Shipping on Orders over $100

You don't have to pay for shipping on all orders over $100. Applies to the continental US only. Orders under $100 are a flat rate, $9.95.

Free Returns

You can return any item within 30 of receipt. Continental US only. No re-stocking fees. We email you a label. You drop it off at a FedEx location. Items must be un-installed and in the original packaging.

60 Day Satisfaction Guarantee

We sell the best products in the industry. If you decide within 60 days that you don't like the way your boat sounds, let us know. We will work with you to exchange your products for something else. We want you to be happy with the way your boat sounds, we believe in the products we sell, and we are confident that we can find a solution that will put a smile on your face.

Online Authorized

We are online authorized to sell the best marine audio products in the world. When you buy from MarineStereo.com, not only do we stand behind the product, but so does the manufacturer. We are online authorized for JL Audio, Wet Sounds, Kicker, Rockford Fosgate, Fusion, Memphis, Stinger, Hertz, and more. Your warranty is valid.